Delayed School Start 2/3: School will start at 10am on Friday, February 3rd. Staff should report to school by 9:30am. Buses will run 2 hours behind the daily schedule Please drive carefully and be safe coming in!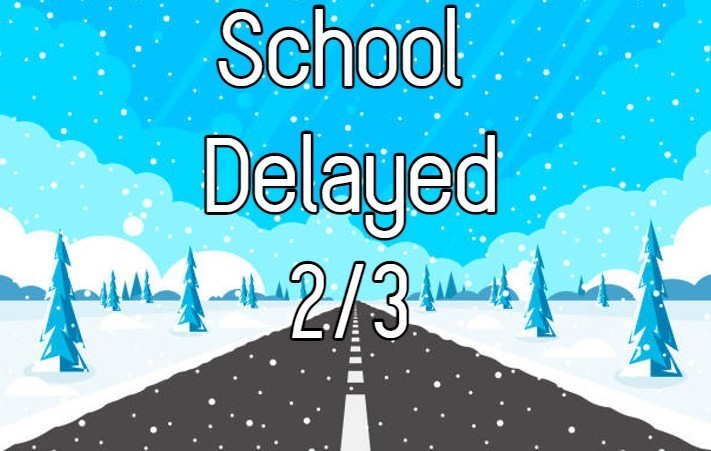 School to remain closed Thursday February 2nd due to continued icy road conditions. The rescheduled basketball game vs. Sidney will still be played 2/2, pending weather conditions. The times are TBD. We will post that information as soon as times are confirmed.

SCHOOL TO REMAIN CLOSED 2/1 Due to icy conditions and continued cold, Evant ISD will remain closed for the safety of our students and staff on Wednesday, February 1st.
SCHOOL CLOSURE 1/31: Due to expected inclement weather on 1/31, Evant ISD will be closed for the safety of our students and staff.

The varsity basketball games vs. Sidney, scheduled for 1/30, have been postponed due to inclement weather - please stay tuned for additional information as games are rescheduled! Stay warm and safe Elks! Plans as of right now are to play Sidney on Thursday, weather permitting!!

Evant JH Basketball Tournament CANCELED The Junior High Basketball Tournament scheduled for Thursday and Saturday this week at Walnut Springs has been cancelled due to scheduling issues. We are still on stand by incase another team has to cancel.

UPDATED HS Basketball Schedule: The Girl's games against Mullin on 1/20 and 2/3 have been canceled

Lady Elk Basketball Shirts: Material: dry-fit Color: Black Style: Long Sleeve Cost is $20.50 per shirt, sizes 2XL and up will be $22.50. Send orders by emailing Coach Ingram and bring money up to school!
kingram@evantisd.org
Orders due with payment by 12/16. Thanks!


The Lady Elks Volleyball are Area CHAMPS!!! 🏐❤️🏐❤️LADY ELKS WIN!🏐❤️🏐❤️ Lady Elks won their area match against Bluff Dale - Nov 4th 25-19, 27-29, 19-25, 25-23, 15-3 Harley Weeks 11 aces, 11 digs, 28 assists, 7 kills Hailey Neri. 13 digs, 4 kills Molly Waldrum 3 aces, 5 kills, 1 block Bree Ramirez 3 aces, 7 digs , 6 assists, 11 kills Luwi Rodriguez 21 digs, 1 assist, 8 kills Izzy Gandy 2 aces, 8 digs, 10 kills Jolyce Acosta 7 digs Congratulations Lady Elks!!!

The Lady Elks are District Champs in Volleyball with their win over Gustine: Harley Weeks 6 aces, 9 digs, 17 assists, 5 kills Hailey Neri 14 digs, 3 kills Molly Waldrum 1 ace, 3 digs, 6 kills, 1 block Bree Ramirez 1 ace, 8 digs, 5 assists, 6 kills Luwi Rodriguez 2 assists, 17 digs, 2 aces, 8 kills Izzy Gandy 1 ace, 7 digs, 1 kills Jolyce Acosta 2 digs